Search Properties
find your perfect property!
Who's Online
Vi har 12 besökare och en medlem online
Over 3 million visitors per year expected !

Paramount Park Gets Full Approval May 9th in Murcia !
Although the project was announced a while ago it took sometime to get the green light from the city council, and on May 9 a special session of Alhama de Murcia's city council formally approved the plan. The council had now concluded all the bureaucratic stages to be able to grant full planning permission and this will enable the construction of the park to start shortly.
The Paramount theme park is part of an even bigger project which includes the construction of another area called the Lifestyle Center which will include condos, gardens,  3 and 4 star hotels and one 5 star hotels with a casino, malls, dining and night life areas, business and convention center, an auditorium and exhibition hall for cultural events and exhibitions etc...

The whole project is very large but the most interesting part for property owners in the area is the theme park itself which will create a great demand for rental property in the area.
Here is a model of the park which shows the tree lined entrance and all the areas located around the central lake.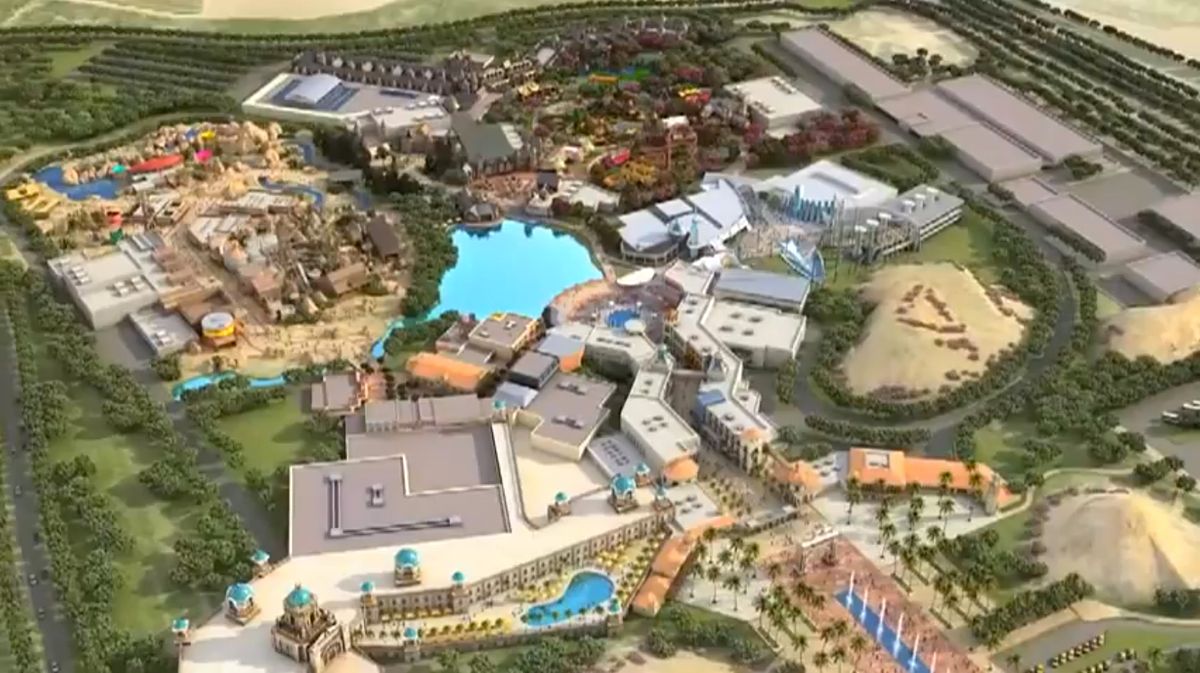 Watch the official video here